Alexis Maroney is a Junior Psychology major with minors in Studio Art and Management at Wilkes University. She is also the Marketing Intern at the Greater Wilkes-Barre Chamber of Commerce for the Spring 2015.
Where are you from? 
I grew up in Phoenixville, PA, right outside of King of Prussia. I now live in Wilkes Barre, PA
Where are you going?
After college I plan to pursue a career in Industrial or Organizational Psychology and marry my fiance.
Why Wilkes-Barre?
I only applied to Wilkes University and Wilkes alone. I chose to go to college in NEPA because I really enjoyed the location Wilkes U was placed and the community that is developed in Wilkes-Barre. I chose my major because I did a bit of trial and error and realized a combination of psychology and business was the perfect match for me.
What are your thoughts on Wilkes-Barre?
My first impression of Greater Wilkes-Barre is how beautiful the architecture of the buildings here are. Most people I met from this area talk often about the various parks and Sheetz. I will remember this area most for the amazing college experience it gave me.
What are you involved with on campus?
I am currently a Resident Assistant as well as a Orientation Leader for First Year Students, along with both of those positions I am also Parliamentarian of the Psychology Club at Wilkes.
What would allow you to settle down in Wilkes-Barre?
I would settle down and live in NEPA for the rest of my life if there were options for jobs for me. I also wish someone would open a Wawa in Wilkes-Barre.When it comes to working in NEPA, unfortunately industrial and organizational psychology is not a large field.
What do you enjoy in your free time?
In my free time I enjoy reading and writing. When the weather permits I love to go snowboarding. I also have a cat that I enjoy watching Netflix with when I can.
What are your plans after you graduate Wilkes?
I will be graduating  with a Bachelors in Psychology. I will be going to Mesa, AZ to get my Master's in Business Administration directly after I graduate, and will be able to obtain it in about a year because of the program I am in. Perhaps the field will have grown by then and I will be able to return and work in Northeastern Pennsylvania.
If you could create your dream job, what would it be?
If I could create my dream job, it would be traveling the world and consulting for businesses, which actually is a real thing but it's so hard to get into. This will be involved with industrial and organizational psychologist as a consultant.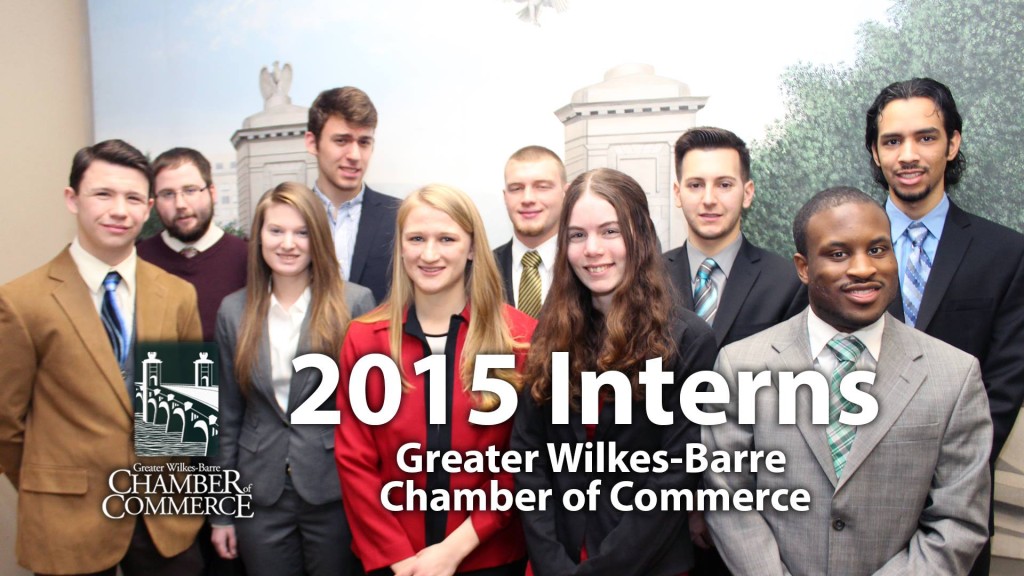 Want to become a Greater Wilkes-Barre Chamber Intern?
Apply NOW for Summer 2015 at internships@wilkes-barre.org!