If you take a walk around downtown Wilkes-Barre, you will find over 40 small and large retailers, and 40 more diverse restaurants that feature tastes from around the world.
Public Square serves as an anchor site to 5 of our area's renowned colleges and universities, including King's College, Wilkes University, Luzerne County Community College, and soon to come Commonwealth Medical College and Penn State Wilkes-Barre in shared space facilities. The students from these local colleges and universities give the downtown a vital energy and vision.
The Innovation Center on Public Square is home to local start-up companies, a soon to come entrepreneurial and business training center, and eBay Enterprise Marketing Solutions, who just announced that they have officially moved their headquarters to Wilkes-Barre! This means that the company will be hiring an additional 50 employees, on top of the hires projected from their expansion in June.
The River Street Historic District includes over 200 historic buildings throughout the main streets of River Street, Franklin Street, the Susquehanna River Common, and smaller connecting streets. These buildings represent many of the architectural styles from the 19th and 20th century, including: Art Deco, Baroque, Beaux Arts, Chateauesque, Craftsman Style, Gothic Revival, Classical Revival, Greek Revival, Moorish Revival, Colonial Revival International, Italiante, High Victorian Gothic, Neoclassical Revival, Queen Anne, Tudor Revival, Renaissance, and Romanesque.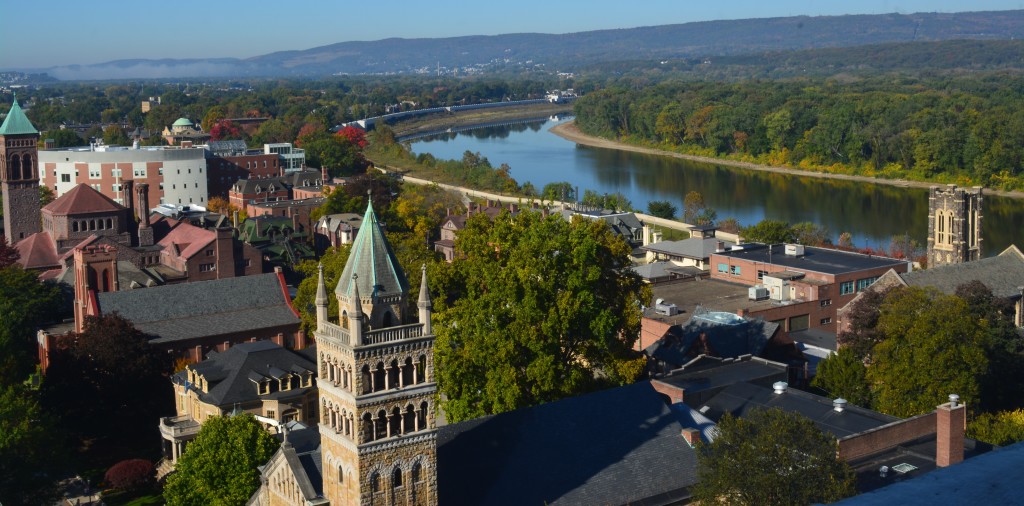 Our park-like, 55 acre River Common space connects the River Street Historic District and Public Square to the rest of the downtown by opening the riverfront back up to the community with community events such as the annual Riverfest, Chalkfest, as well as holiday, athletic, and concert gatherings.
Performance spaces, arts organizations, and cultural events bring creativity to the downtown. Wilkes-Barre is proud to house the F.M. Kirby Center for the Performing Arts, the Wyoming Valley Arts League, Downtown Arts, the Luzerne County Historical Museum, the Fine Arts Fiesta, our Third Friday Art Walk, and various art galleries.
All of these entities are located within 16 blocks of our walkable downtown core!