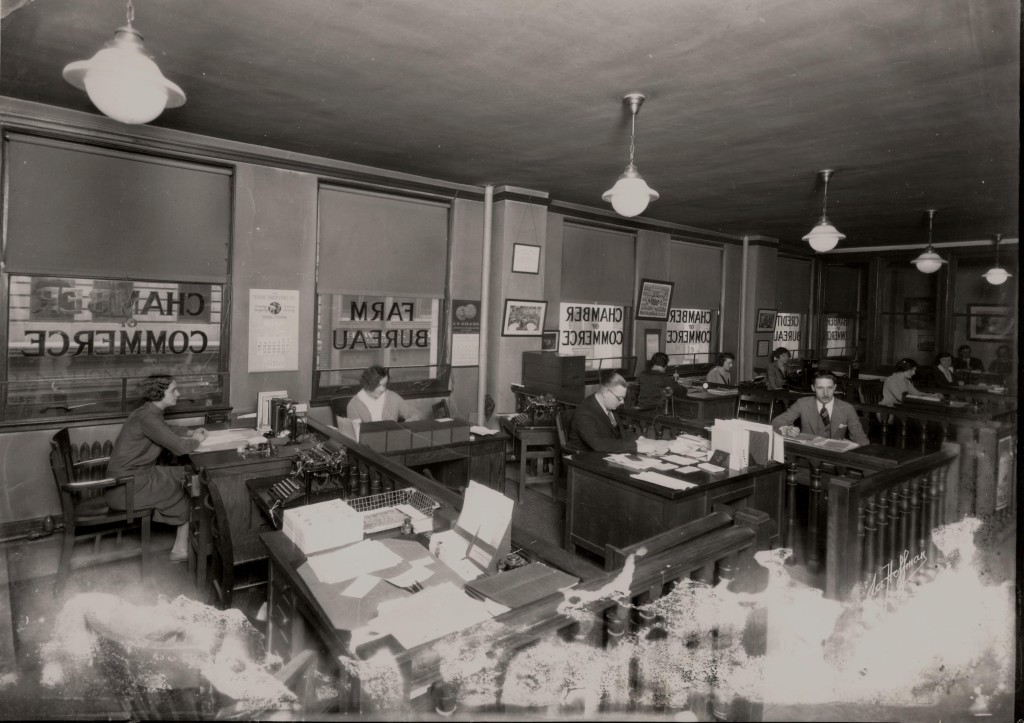 CLICK ON THE PHOTO TO VIEW IT FULL SIZE!
Throwback Thursday takes to a print image we found in our archives of the Wilkes-Barre Chamber of Commerce and Farm & Credit Bureaus' old offices. This image was not dated, but a few visual clues in the photo helped, especially the calendar on the wall… it's 1926!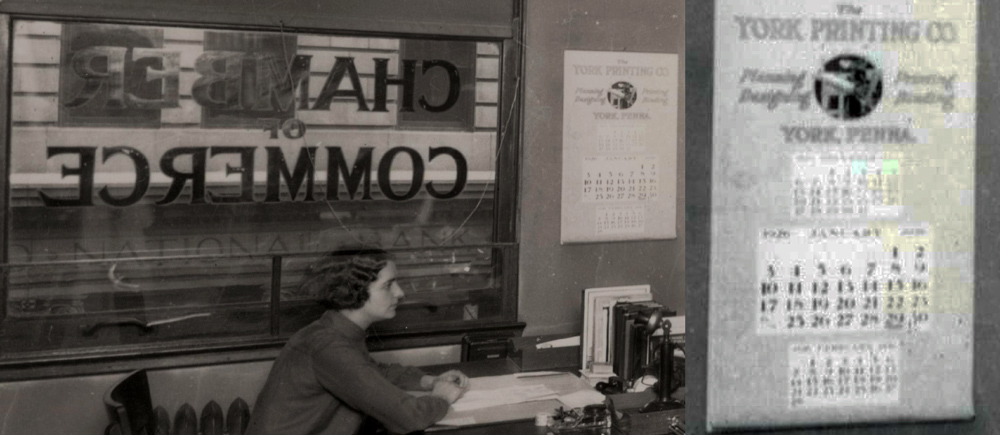 January of the year in the photo started on a Friday on that calendar and a historical calendar confirmed it. So now we know it is 1926 for sure.
Now where is this office located? In the same zoom, if you look out the windows you can see "National Bank." There are only a few places this could of been, but this made our work easy as well!
Go HERE to google street view and you can make out that the current PNC Bank as this same building. So now we know we're on market street. These windows are in the 2nd floor of the Citizens Bank Building along Market Street.
Click to zoom in on the photo. Let us know what OTHER great things you find in this photo in the comments!