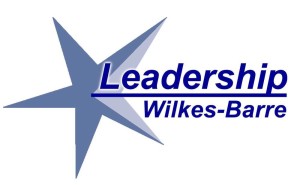 Leadership Wilkes-Barre 34th Annual Dinner and Graduation, which will be held on Wednesday, June 3, 2015 at 5:30 p.m. at Mohegan Sun Pocono Hotel & Conference Center. The dinner celebrates Leadership Wilkes-Barre's graduating class of 2015, and welcomes the incoming Class of 2016.  The public is invited to attend.   "The 2015 Annual dinner marks 34 years of developing community leaders," said Lori Nocito, Executive Director of LWB.
Forty-eight area professionals who have dedicated over nine months to learning about Northeastern Pennsylvania will be celebrated, and the incoming class will be welcomed.  Individuals interested in attending the cocktail hour and dinner on June 3rd may contact Leadership WB at (570) 823-2101, ext. 135.  For online reservations, visit www.leadershipwilkes-barre.org.  Reservations are $70/person.
Boasting an alumni base of over 2,000 servant leaders, LWB was founded in 1981 as a community leadership development organization. A non-profit organization, LWB is dedicated to developing informed and committed leaders from all segments of the community who will serve, strengthen and improve Northeastern Pennsylvania.  For more information, visit www.leadershipwilkes-barre.org.