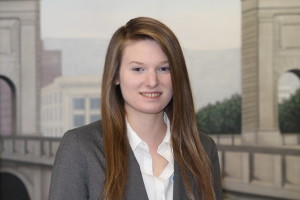 Meghan Flanagan is in her last semester at Penn State Wilkes-Barre, working towards a Bachelor of Arts Degree in English Literature. She is the Grant Specialist Intern for the Greater Wilkes-Barre Chamber of Commerce for this Spring.
What are some are your hobbies?
My hobbies include hiking, exploring local areas, reading, and writing.
Where are you from? 
I have lived in Wilkes-Barre, PA since I was born. I grew up within close proximity to the Downtown Public Square and Kirby Park. I have many memories of spending hours reading in the Osterhout Library and meeting up with friends at local businesses. I attended Holy Redeemer High School. While in college, I have completed an internship at Luzerne County Community College as a Writing Center Intern, worked at Penn State as a Peer Tutor, and held a part-time position at Target.
What are your thoughts on Wilkes-Barre?
My lasting impressions of this area are intricately tied to the memories that I have made with family and friends at locations and in small local businesses. My love of nature, hiking, and animals developed from time spent at Ricketts Glen State Park and Francis Slocum State Parks. A love of small businesses and local produce is the result of family trips to Hillside Farms.
Why Penn State Wilkes-Barre?
I almost went to college in a different part of the state, but chose to stay local and attend Penn State Wilkes-Barre. I instantly fell in love with caring, committed faculty, especially within the English department, and the rural location of the campus.
How did you choose your major?
I chose to be an English major because of a long standing love of reading and writing, which has translated into a deep appreciation for all of the arts and a fascination for the generation of ideas. I am constantly amazed by the diverse employment options available to English major, and how our core skill set is an essential component to a variety of job types.
What do you plan on doing after you graduate?
When I graduate, I would love to work in the non-profit or educational sector as a grant writer. I hope to connect my affection for small business, agri-business, community involvement, and higher education support to my training as an English major. After college, I am open to staying in the area or moving to a new state to pursue employment opportunities.
What is your dream job?
My dream job would be writing independently or for an organization that is dedicated to community betterment, local business support, or environmental protection.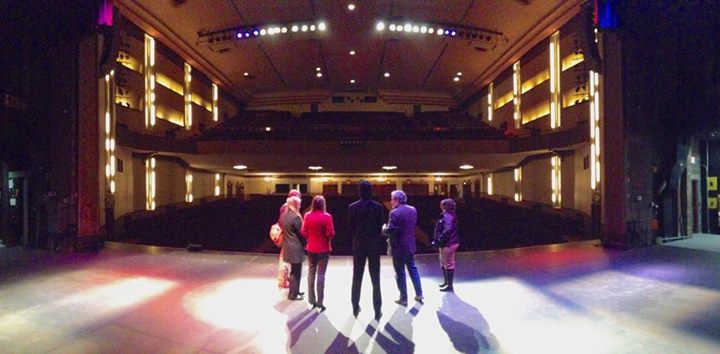 Want to become a Greater Wilkes-Barre Chamber Intern?
Apply NOW for Summer 2015 at internships@wilkes-barre.org!