Businesses, non-profits, community members, and college students in our area have been blowing up Facebook, Twitter, and Instagram with #ABC50 in support of Wilkes-Barre's progress in the America's Best Communities competition!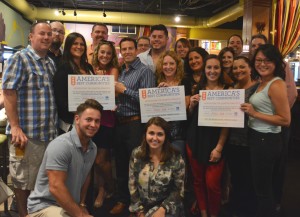 CoalCreative digital marketing agency and Terry Clemente's Contemporary Business Skills class at Penn State Wilkes-Barre have been working with the Chamber to lead an engaging social media campaign to rally the community.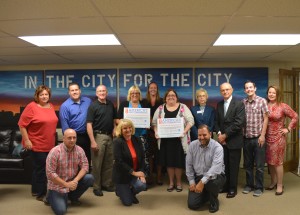 Many have responded featuring pictures of their businesses with our America's Best Communities signs, "selfies" with these signs, or text posts supporting our area and promoting the competition.
WNEP just published a great piece on local involvement, which can be found here.
How can YOU get involved? Make a post! Post to your Facebook, Twitter, or Instagram account to say that you are proud to support the City of Wilkes-Barre in their efforts to be named America's Best Community, and include some of your favorite things about Wilkes-Barre! Just remember to set your post to "public" so that the ABC Social Media Team can see it too!
Visit our site to access downloadable images that you can include in your posts, learn about even MORE ways to get engaged, and find more information about the competition, and our revitalization strategy-which was shaped by the community!