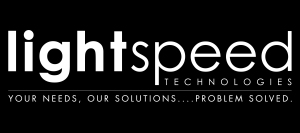 The Greater Wilkes-Barre Chamber has named Lightspeed Technologies its 2014 Small Business of the Year.
Founded in 1997, Lightspeed Technologies has become a leader in providing Northeastern Pennsylvania with the latest in convergence technologies and believes that network and communications infrastructures are the foundation for success. Committed to the area, the company has continuously grown, establishing headquarters in the Wyoming Valley; engaging talented engineers and support staff; and serving the needs of clients throughout the Northeast. From system design, to technology plans, to training and service, Lightspeed Technologies has one goal – to provide each client with technology that gives them a competitive edge. Lightspeed Technologies is a Cisco Premier Partner.
The Small Business of the Year Award is sponsored by PNC Bank.