April 2015 Chamber eBlast
Chamber E-Blast is a promotional program of the Greater Wilkes-Barre Chamber.
It is an affordable way to reach a targeted business audience!
If you would like to be included in a future Chamber eBlast, please contact
John.Dawe@wilkes-barre.org or Tim.Robinson@wilkes-barre.org.
---

TUESDAY, APRIL 21st – 10 – 11 a.m.
GREATER WILKES-BARRE CHAMBER
PUBLIC FUNDING SERIES: State Funding Opportunities
Mandy Book & Brian Eckert from the PA Department of Community & Economic Development (DCED) will join the Greater Wilkes-Barre Chamber's Joseph Boylan,
VP of Economic Development, for a live webinar to discuss state funding opportunities for the Multimodal Transportation Fund & Act 13 Programs.
Also, learn how the Greater Wilkes-Barre Chamber can
HELP WRITE & SUBMIT your grant applications with our new
GRANT PROCUREMENT SERVICES available to all chamber members!
WEBINAR COST: FREE Open to the Public 
ONLINE REGISTRATION REQUIRED:
---
---
Send In Your Nominations Today
for the 2015 ATHENA Award!
The Deadline for applications is April 15, 2015!
This honor is presented to one who has attained and personified the highest level of professional excellence in his/her business or profession, has devoted time and energy to the community in a meaningful way, and most especially, has generously assisted women in attaining their full potential.
Please submit nominations to:
GWB Chamber ATHENA Nomination
Two Public Square; Wilkes-Barre, PA 18701
via e-mail to: awardsprogram@wilkes-barre.org with subject line ATHENA.
Special Thanks to Award Presenting Sponsor
and Media Partner The Citizens' Voice.
---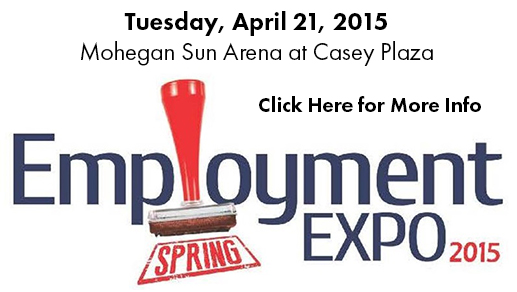 ---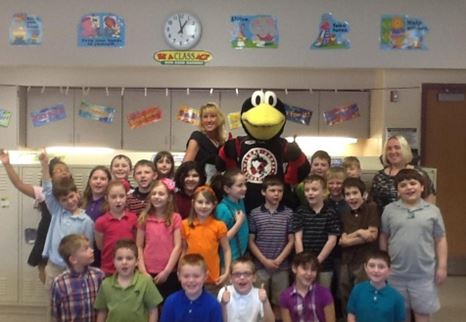 Greater Wilkes-Barre Chamber's
19th Annual Community Reading Day
Co-Sponsored by the
Greater Pittston Chamber of CommerceThursday, April 25, 2015
9:15 – 10 a.m.
CALL FOR VOLUNTEERS!
Community Reading Day helps to promote literacy and encourage life-long reading and imagination with our next generation. The future of Northeastern Pennsylvania is dependent on the children in our schools today. We, as the business community, can become involved in helping to shape their creativity and potential.
You will be provided with a book and a pre-assigned school prior to the event.
CLICK HERE TO DOWNLOAD A REGISTRATION FLYER
---
Looking for the perfect space and location for your business?
Harrold's Pharmacy can help!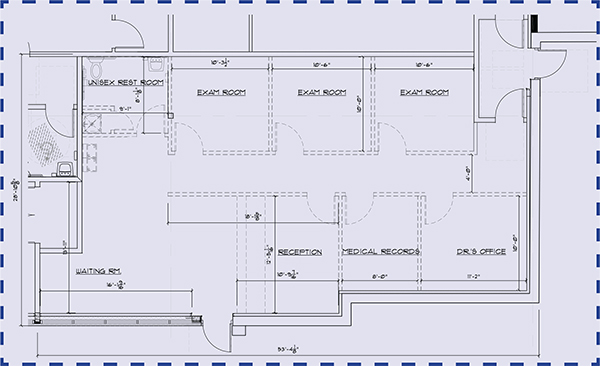 We have space available that is ideal for a
doctor's office, deli, veterinarian, dentist, or physical therapist.
CLICK HERE TO DOWNLOAD AN EXAMPLE FLOOR PLAN
Contact Harrold's Pharmacy for Information
250 Old River Road
Wilkes-Barre, PA 18702
(570) 822-5794
---
A SMART SOLUTION TO LOWER AR
Profit recovery by Transworld Systems in Old Forge provides better tools for recovering 

bad debt

 and 

accounts receivable.
---

LANDMARK BANK
MORTGAGE SERVICES
A DIVISION OF LANDMARK COMMUNITY BANK
LET US HELP YOU BUY, BUILD OR RE-FINANCE!DON'T WASTE TIME SHOPPING FOR RATES!
LET LANDMARK FIND THE BEST DEAL FOR YOU!
FOR INFORMATION CONTACT:
Ellen Leighton eleighton@lcbbank.com or 570-602-4665
Member FDIC, Equal Housing Lender
---

Domestic Violence Service Center
8th Annual Golf Tournament
Friday, May 8, 2015
Join us for a day of Golf to support
Domestic Violence Service Center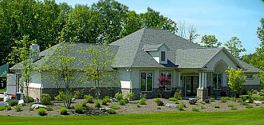 Blue Ridge Trail Golf Course
Proceeds from the tournament will benefit DVSC's programs and services to further enhance safety for battered women and children in Luzerne and Carbon Counties.
For more information on event sponsorship, playing golf or supporting our event, please contact
Denise at 570.823.6799 ext. 221 or email: ddriscoll@dvsclc.org.
---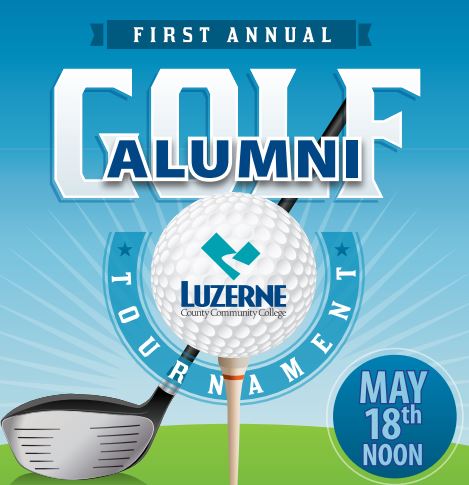 2015 LCCC Alumni Golf Tournament
Monday, May 18NOON Shot-Gun Start
Blue Ridge Trail Golf Club
Mountain Top
Captain and Crew Format
$100 Per Golfer
$50 Dinner Only
Registration at 11 a.m.
Includes: Golf, Lunch and Refreshments, Registration Gift,
Cart with GPS, Buffett Dinner at 5 p.m.
and Flight Winners (Mens, Womens, Mixed)
Also plenty of Raffles and Great Prizes!
CLICK HERE TO DOWNLOAD A REGISRATION
& SPONSORSHIPS FLYER
OR CALL 570-740-0734
---
EAST MOUNTAIN APARTMENTS
Furnished Corporate Housing

East Mountain Apartments is introducing a limited number of Corporate apartments,
fully furnished, equipped and ready for occupancy.Included are all utilities, Cable TV, High Speed Internet,
phone service, linens, kitchen supplies and more!
Settle in and be comfortable from the first moment of an extended stay.
24-hour Fitness Center, Swim Club and Social Activities at the Community Building.
---
SAVE THE DATE!
THE SALVATION ARMY
2015 COMMUNITY AWARDS DINNER

Honoring
Greg Collins with the Community Services Award
Northeast Pennsylvania Area President, Community Banking, Wells Fargo Bank
and
Bobbie Steever with the OTHERS award
Executive Director-Community Services for TFP Limited
WHEN:  Thursday, May 21, 2015 @ 5:30 p.m.
WHERE: Genetti's, 77 E Market Street, Wilkes-Barre PA 18701
Several Sponsorship Levels available!
For more information call
Lt. Sharon Tressler @ 570-824-8741 (ext 100)
or e-mail Sharon.Tressler@USE.SalvationArmy.org
---
FLASHBACK FOR THE FUTURE
A Leadership Wilkes-Barre Project
to benefit the Care and Concern Free Health Clinic
and the Toy and Book Closet in PittstonSaturday, April 11th
Seton Catholic High School Gymnasium
37 Williams Street, Pittston PA
7:00pm to 10:00pm
Music provided by SIX DRINK MINIMUM
Re-live your high school days and join us for a fun night
of dancing, food, drinks, and raffle prizes!
$20 pre-sale tickets; $25 night of the event 
Ticket includes food, drinks and amazing entertainment!
This is a 21 and over event.
CLICK HERE TO DOWNLOAD THE FLYER
For tickets:
Call 570-406-3382 or email TeamPositivePrescription@gmail.com
Please bring a new school supply to help us
stock up the Toy and Book Closet!!!!
---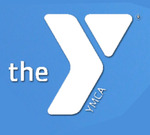 Greater Wilkes-Barre YMCA
SPRING FLING
party with a purpose!
Tuesday, April 14, 2015 from 5:30 – 8:30 p.m.
Rodano's Downtown Wilkes-BarreMusic, Drink Specials, Auction Items!
---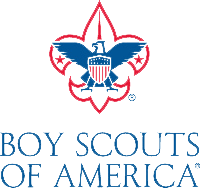 2015 Distinguished Citizens Award
Honoring Dominick DeNaples
& Pat O'Connor and the O'Connor Family
Presented by the Boy Scouts of America
Northeastern Pennsylvania Council
WHEN: Thursday, April 16, 2015, 6 p.m.
WHERE: Genetti's in Downtown Wilkes-Barre
REGISTER BY CALLING: 570-207-1227
---
WELCOME OUR NEW MEMBERS!
Give them a call or stop by, say 'Hi!' and welcome them to The Chamber!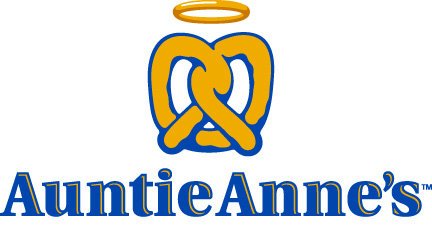 Auntie Anne's and Planet Smoothie

Wyoming Valley Mall and Wilkes Barre Walmart
Want to hold a meeting that everyone will remember?Don't serve the same old donut and bagel meeting faire.Call Auntie Anne's/Planet Smoothie to cater your next event with our made from scratch, baked fresh pretzels or over 30 varieties of our real fruit smoothies!
Your taste buds won't be disappointed.
---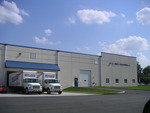 Beck Packaging Corporation
Allentown
Beck Packaging Corporation is an Allentown-based distributor of packaging supplies and equipment that is celebrating its 45th anniversary. The Greater Wilkes-Barre regional contact person is Kirk Harbrecht and he can be reached at 610-704-5139 or kharb@beckpack.com. 
---
The Taylor Blanding Association
Wilkes-Barre
A non-profit organization to help children that have suffered a loss of a parent.
Providing guidance, assistance, and activities for grieving children in need.To learn more,
click here or contact Sheina Mackey at (570) 846-7314.